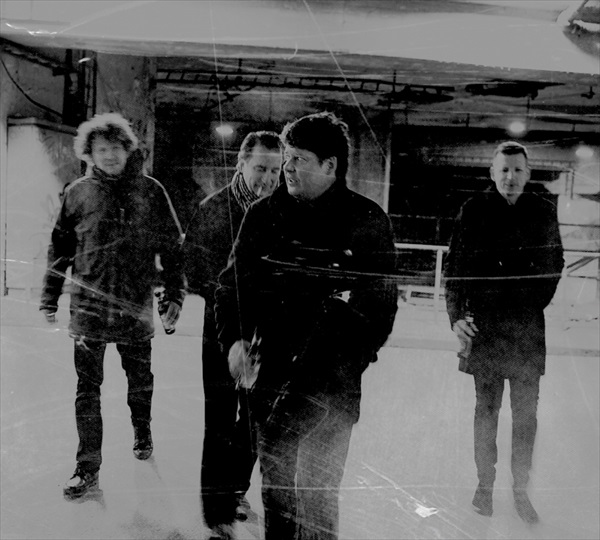 Topper is a band from Stockholm, Sweden and was formed 2000. The band members have all played in different bands since the early 80's. In 2000 Topper released the single "Once A Punk, Always A Punk" that instantly became a Nr.1 radio hit in Sweden followed by their first album released 2005 with the same titel. 2010 Topper released their 2nd album "Punk Don't Death – Just Get Through It". Topper has over the years played with bands as Buzzcocks, The Boys and UK Subs.
Topper signed a deal with AMTY Records at 2015 and has then released two albums, videos and toured Sweden and Germany.
LINE-UP:
Jocke – song/guitar
Per – guitar
Tobbe – drums
Staffan – bass
DISCOGRAPHY:
2005 One A Punk Always A Punk
2010 Punk Don't Death – Just Get Through It"
2015 Get IN The Line
2018 Are We All Damned
Release info
Are We All Damned, 2018
Topper, som är ett Stockholmsbaserat band, bildades 2000 med medlemmar som spelat i olika band sedan 80-talet. Sommaren 2014 byttes laguppställningen något men har i övrigt sett likadan ut sedan starten 2000.
2000 hade Topper en radiohit med låten "Once A Punk Always A Punk" som 2005 följdes upp med en fullängdare med samma titel. 2010 släppte bandet sin andra fullängdare "Punk Don´t Death – Just Get Through It. Topper har genom åren spelat med band som Buzzcocks, The Boys och UK Subs."
Topper är signat hos AMTY Records sedan 2015. Där har de nu släppt två album. Topper har under tiden gett ut ett antal videos och bl a turnerat i Sverige och Tyskland.